Matterhorn, Valais
Welcome to the Swiss Continence Foundation
The Swiss Continence Foundation is a non-profit organisation founded in April 2011 aiming to support and advance research in neuro-urology and functional urology and to distribute knowledge in these specialities by promoting high quality, specialised training and educational events.

The long-term goal of the Swiss Continence Foundation is to see considerable improvement in both the quality of patient care and the patients' quality of life. Furthermore, the Foundation's support in high quality, advanced training and education in the field of neuro-urology and functional urology is key in facilitating the distribution of knowledge gained from science and research to physicians, nursing specialists and the interested public.

We hope to have kindled your interest in the Foundation and its work and that you enjoy exploring our website. If you would like to support the work of the Foundation, please do not hesitate to contact us directly.
.
INUS annual congress 2020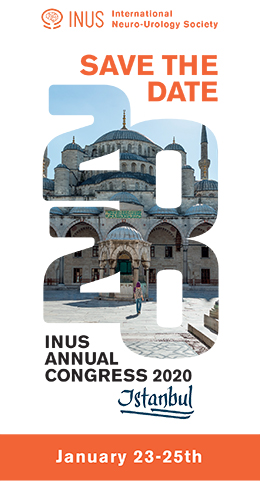 Dear friends and colleagues, ladies and gentlemen
It was our great honour and pleasure to host for the past 7 years the International Neuro-Urology Meeting in Zürich, Switzerland. The Meeting has been founded in 2012 by the Swiss Continence Foundation and since then attracted many internationally distinguished experts from basic science to daily health care to come to Switzerland. Participants from 40 different countries all over the globe gathered to exchange about various topics in the field of Neuro-Urology, to critically discuss current problems, and to elaborate new treatment solutions. From these annual meetings new friendships and research collaborations evolved but also a new community, the International Neuro-Urology Society (INUS). This society that already co-hosted the International Neuro-Urology Meeting during the two previous years, will now take over and continue this annual meeting under the titel "INUS annual congress". This will facilitate hosting of the congress in different parts of the world such as next year in
Istanbul, Turkey, 23-25 January 2020
.
Due to the exceptionally high scientific and professional quality and warm atmosphere and in regard to the Swiss Continence Foundation Award competition we will stay closely associated to this annual meeting. Hence, we would like to cordially invite you also in the name of INUS to come to Istanbul.
Best regards
Thomas M. Kessler and Ulrich Mehnert
Programme and online registration will be available soon through the INUS webgape (see link below)
INUS webpage