Lago del Narèt, Ticino
Lesions or diseases of the nervous system innervating the urinary tract
Neuro-Urology deals with diseases and functional disorders of the lower urinary tract and of the sexual organs after damage or lesion of the associated neuronal innervation and control.

The control of the lower urinary tract, which consists of the urinary bladder, the urethra and the muscular urinary sphincters, is complex and requires intact nervous signal conduction and modulation at the peripheral level through the nerves of the pelvic region as well as in neuronal centres in the spinal cord and brain.

This complex nervous network permits the smooth switching between the two principal, opposing functions of the lower urinary tract: the storage of urine in the bladder at low pressures and the periodic, voluntary, total emptying of the bladder.

The complexity of the nervous control of the lower urinary tract does, however, render it vulnerable to dysfunction. As a result, many people with neurological diseases, injuries or malformations such as spinal cord injury, multiple sclerosis, stroke, Parkinson disease and spina bifida are affected by functional disturbance of the lower urinary tract. Such functional disturbances can cause, amongst others, symptoms such as frequent and urgent desire to urinate, frequent urination during the day or at night, uncontrolled loss of urine (incontinence), pain, loss of the ability to empty the bladder in part or in full and bladder infections, which can be complicated by infections which ascend to the renal pelvis and the kidneys.

These complaints are not only irritating – when a patient experiences constant episodes of a sudden, strong desire to urinate, their whole quality of life may be massively reduced. Some patients rarely leave their own four walls out of fear that they will be incontinent in public or the stress of finding a toilet in time.

Moreover, certain functional disturbances of the lower urinary tract, when allowed to continue untreated, can cause irreversible damage to the lower and upper (kidneys) urinary tract, and a negative impact on life expectancy.

Against this backdrop, diagnostic and therapeutic measures in the field of neuro-urology and functional urology stand to contribute greatly to the improvement of the health and quality of life of people with functional disturbances of the lower urinary tract.

Neuro-urology is a young yet highly dynamic sub-specialty of urology which developed in the 1970s from the field of urological rehabilitation of paraplegic patients. Due to a rapid accumulation of knowledge, considerable treatment success could be achieved over the last decades. For instance, life expectancy after a spinal cord injury could be considerably increased thanks to adequate diagnosis and therapy which allows avoiding late sequelae (e.g. renal damage) caused by associated functional disorders of the lower urinary tract in the long-term.

Since both genders can be equaly affected, male as well as female patients will be examined, consulted and treated in Neuro-Urology


Neuro-urological diagnostics needed?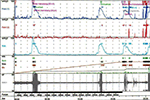 Neuro-Urological diagnosis, advice and possibly therapy might be required or useful for people with problems/diseases listed below (list is not complete):
Traumatic spinal cord injury

Status post surgery of spinal column or spinal cord

Status post vertebral disk surgery

Spinal cord tumors

Congenital disorder of the spinal cord (e.g. spina bifida)

Multiple Sclerosis

Parkinson's disease

Status post traumatic brain injury

Cerebrovascular disease (e.g. stroke)

Bladder or sexual dysfunction following pelvic surgery

Bladder dysfunction of unknown cause
Diagnosis and therapy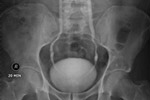 Neuro-Urology deals with the diagnosis and therapy of the diseases listed below:
Functional disorders of the urinary bladder

Functional disorders of the sphincter

Erectile dysfunction

Ejaculatory disorders

Defecation disorders
Improving quality of life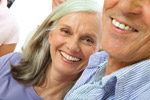 Maintenance of natural bladder function is vital for people suffering from neurological diseases. Diagnostic and therapeutic measures aim at avoiding secondary damage of bladder and kidneys, maintaining urinary continence in every day life and improving sexual dysfunctions. Consequently, the patients' quality of life can be increased considerably.