Lago del Narèt, Ticino
Lesions or diseases of the nervous system innervating the urinary tract
Neuro-Urology deals with diseases and functional disorders of the lower urinary tract and of the sexual organs after damage or lesion of the associated neuronal innervation and control. Since both genders can be equaly affected, male as well as female patients will be examined, consulted and treated in Neuro-Urology

Neuro-Urology is an innovative and very dynamic specialty field of urology which developed in the 1970s from the field of urological rehabilitation of paraplegic patients. Due to a rapid accumulation of knowledge, considerable treatment success could be achieved over the last decades. For instance, life expectancy after a spinal cord injury could be considerably increased thanks to adequate diagnosis and therapy which allows avoiding late sequelae (e.g. renal damage) caused by associated functional disorders of the lower urinary tract in the long-term.
Neuro-urological diagnostics needed?
Neuro-Urological diagnosis, advice and possibly therapy might be required or useful for people with problems/diseases listed below (list is not complete):
Traumatic spinal cord injury

Status post surgery of spinal column or spinal cord

Status post vertebral disk surgery

Spinal cord tumors

Congenital disorder of the spinal cord (e.g. spina bifida)

Multiple Sclerosis

Parkinson's disease

Status post traumatic brain injury

Cerebrovascular disease (e.g. stroke)

Bladder or sexual dysfunction following pelvic surgery

Bladder dysfunction of unknown cause
Diagnosis and therapy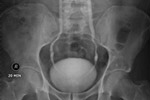 Neuro-Urology deals with the diagnosis and therapy of the diseases listed below:
Functional disorders of the urinary bladder

Functional disorders of the sphincter

Erectile dysfunction

Ejaculatory disorders

Defecation disorders
Improving quality of life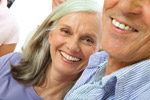 Maintenance of natural bladder function is vital for people suffering from neurological diseases. Diagnostic and therapeutic measures aim at avoiding secondary damage of bladder and kidneys, maintaining urinary continence in every day life and improving sexual dysfunctions. Consequently, the patients' quality of life can be increased considerably.